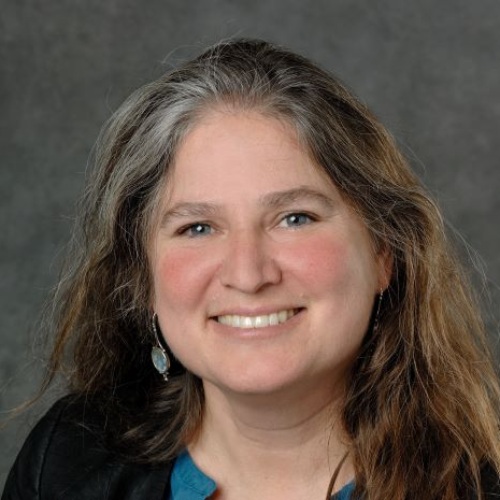 Michael and Elaine Serling and Friends Endowed Chair in Israel Studies
Yael Aronoff was elected President of the Association of Israel Studies for a two-year term at the end of June 2019. She has served on the Board of the Association of Israel Studies for eight years and served on book, dissertation, and paper award committees as well as program committees for the AIS. She was book review editor for Israel Studies Review 2011-2015.
Dr. Aronoff is the Director of the Michael and Elaine Serling Institute for Jewish Studies and Modern Israel and is the Serling Chair in Israel Studies at Michigan State University. She teaches at James Madison College, where Dr. Aronoff is Associate Professor of Political Science. Dr. Aronoff's book, The Political Psychology of Israeli Prime Ministers: When Hard Liners Opt for Peace, was published by Cambridge University Press (2014); she is co-editing a book with Dr. Ilan Peleg and Dr. Saliba Sarsar entitled, Continuity and Change in Political Culture: Israel and Beyond as well as completing a book manuscript on The Dilemmas of Asymmetric Conflicts: Navigating Deterrence and Democratic Constraints. Dr. Aronoff has published in Foreign Policy, Israel Studies, Israel Studies Review, and Political Science Quarterly. Her recent publications include "The Zionist Center-Left Opposition to the Netanyahu Governments," in Israel Under Netanyahu: Domestic Politics and Foreign Affairs, ed. Robert Freedman, Routledge, 2019, and her chapter "Israeli Prime Ministers: Transforming the Victimhood Discourse," in The Victimhood Discourse in Contemporary Israel, Ed. Ilan Peleg, Roman & Littlefield, 2019. Dr. Aronoff was awarded the MSU Teacher-Scholar Award in 2011 and the MSU John K. Hudzik Emerging Leader in Advancing International Studies and Programs Award in 2015. She has given over 100 public lectures and is a Lecturer in the Association of Jewish Studies Distinguished Lectureship Program.